If you are looking for the best digital night vision scope for your rifles, the  Pulsar Digex N455 Digital Night Vision Riflescope is one of the best choices for you. Let's go for the Pulsar Digex N455 Digital Night Vision Riflescope Review.
The Pulsar company recently released the Pulsar Digex N455 Riflescope with more advanced features and functions than its previous riflescope version. 
Nowadays, most people choose Pulsar brand optics for hunting and shooting because pulsar optics are known for their durability and dependability. 
This optics provides more accurate results and  also provides a clear, bright, and vivid target image for the user or hunter. 
This scope is an excellent option for both day and nighttime hunting and shooting. 
The Pulsar N455 scope is mounted easily in all rifles and guns. This rifle scope comes with a lightweight and compact design so that you can carry this scope anywhere. 
This rifle scope comes with high resolution, so you can hunt or shoot the target accurately and quickly. 
This scope uses an infrared illuminator in low light conditions with a wavelength of  940 nm to 850 nm. 
This scope is constructed for high-quality material and optics. Due to this material, this scope works for an extended period. 
The Pulsar N455 is an excellent choice for hunting, varmint control, tactical use, scouting, and other outdoor activities. 
Here, we have reviewed the features and functions of the Pulsar Digex N455 Digital Night Vision Riflescope. 
This scope provides higher performance for the user and enhances  the hunting and shooting experience of the user.
Pulsar Digex N455 Digital Night Vision Riflescope Review
Pulsar Digex N455 Digital Night Vision Riflescope Features
Here are some of the advanced features and functions of the Pulsar Digex N455 Digital Night Vision Riflescope,
Color Palettes
The Pulsar Digex's Reticle is electronic and will always be on the same plane as the target. 
The Digex reticle comes with ten different shapes and functions, such as regular, ballistic, direct shot type, scalable, etc.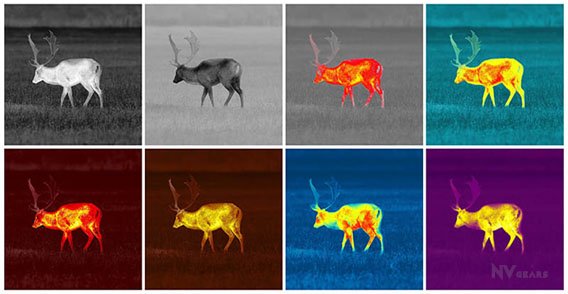 These reticles are available in 8 different colors, and it provides high-clarity target images so you can hunt the target quickly and easily. The color palettes mostly offer white and black color target images for the user.
Picture-in-Picture mode
The picture-in-picture mode enables the hunters or shooters to add an additional frame to the display. 
The frame displays an enlarged image of the reticle and the target. This mode enables the user to view both the full field of view and an enlarged picture of the aiming area. 
So most of the hunters and shooters like this rifle scope for their uses. The Pulsar N455 has a revolutionary electronic unit that can start quickly and immediately. 
This rifle scope unit is a quick start-up that helps to save more energy and prolonging operating time. 
Long-range IR Illuminator
This Digex rifle scope comes with a detachable high power 940 nm or 850 nm IR illuminator. 
The 850nm IR wavelength used for long-range action, and the 940 nm IR wavelength works in the invisible range. 
With this IR illumination, the hunter can observe the animals without fear of them. 
The IR illuminator comes with three adjustable IR power levels that help you to view the target in an effective range, and you can adjust the IR power for your needs. 
The adjustable IR power changes the illumination levels and operation range of the objects. 
Due to this IR illuminator, you can hunt the target or prey in low light conditions or in complete darkness.
Magnification
When it comes to the magnification range, the Pulsar Digex N455 Riflescope has a 4x to 16x magnification range. 
This magnification range is perfectly suitable for all kinds of hunting. So you need not change the scope magnification range for long-range shorts. 
The Pulsar scope offers premium quality target images for hunters and tactical shooters. Most hunters preferred to use this rifle scope for hunting and other outdoor activities to quickly and accurately hunt the target. 
The Digex N455 increases the target images by four times. It gradually increases the zoom range in 2x and customized field of view for a specific situation. 
This digital night vision scope gives a field of view of 11.4 m at 100 yards. This riflescope is perfect for tracing fast-moving animals.
Remote Firmware Update
This rifle scope has Remote Firmware Update features. Stream vision, internet access, Smartphones, and free mobile applications are required to check or monitor for updates and install new firmware. 
Updates are implemented with new functions in the hunter's rifle scope without the need to send to the repair center.
Stream Vision App
This rifle scope comes with Stream Vision App so that you can connect it to your tablet and smartphone with the device's wifi connection. 
Although not every shooter and hunter needs to use this feature, it is very convenient to make remote firmware updates to avoid sending it to the manufacturer. 
You can upload videos, pictures, or audio you have recorded in your mobile or tablet using the Stream Vision App.
The user can access the digital settings in your riflescope, and you can also make a adjustments to contrast, brightness, and reticle, etc.
The free mobile app Stream Vision converts the image to the smartphone's display in real-time, copies control of Digex's digital functions, announces the new firmware update and installs it, and converts the pictures in real-time from Pulsar Digex N455 to the Internet on YouTube and other online video sites.
Zoom Zeroing
Zeroing the rifle scope can be made with basic magnification or digital zoom. The zoom value increases and the click value automatically decreases. 
According to the 16x radical, the maximum magnification is less than 0.1 MOA, but the target point is fixed in the full magnification range.
High caliber recoil
The Pulsar Digex N455 Digital Night Vision Riflescope has a high shock resistance feature that allows you to use this riflescope in large-caliber hunting rifles like .300, .375., 9.3х64, and .30-06, etc., and you can also use this riflescope in airsoft and smooth-bore weapons.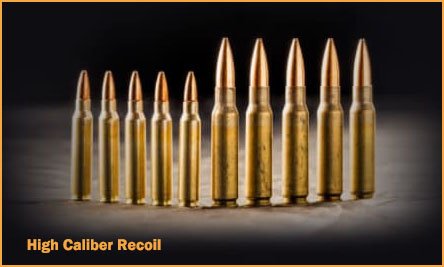 Continuous Power System
Two rechargeable batteries power Digex riflescopes: one is built-in, and the other is a replaceable battery located in the battery box or compartment. 
Once the battery is discharged into the battery box, the Digex scope automatically switches to the built-in battery. 
You can easily change the replaceable battery within seconds. The riflescope then changes to a replaceable battery without intermittent shutdown.
IPX7 Waterproof
This rifle scope comes with an IPX7 level of protection that indicates it is fully waterproof so that you can use this riflescope in heavy rain, high humidity, and more. 
The Digex riflescope withstands all weather conditions, even in low lighting conditions. This scope drops any intensity and resists a 1 m deep and 30-minute long water.
Additional Features
500 m detection range so quickly detect the targets such as deer, elk, and boar.

It has an integrated video and sound recorder that save high-quality images and videos

The Pulsar Digex has a susceptible CMOS sensor, which ensures it delivers high-clarity target images for the user.

It has signal-processing and cutting-edge electronic components algorithms that help to improve nighttime sensitivity.
Final Words
The Pulsar Digex N455 Digital Night Vision Riflescope is one of the best digital night vision riflescopes in Pulsar brands. It comes with many advanced features and functions, and it provides higher performance than the previous model. This scope improves the target image clarity using a CMOS sensor. While increasing the performance of the Pulsar N455, 850nm of IR illuminator is required. 
This rifle scope is best for varmint, fox, and rabbit hunting, so most hunters and shooters used it. The advanced features of this scope boosts your hunting, shooting, and outdoor activities experiences. Using this riflescope, you can clearly view the target in any environmental conditions. In this article, we have explained the features and functions of the Pulsar Digex N455 Digital Night Vision Riflescope. Hope, our article about the Pulsar Digex N455 Digital Night Vision Riflescope Review was helpful.