Hunting has gone far ahead nowadays with tactical equipment. Without the right hunting gears, we may suffer in the field to make a perfect shot. So there are many brands in the market producing products with the best visionary experience for a high-precision shot. In that line comes the Swarovski. 
This brand has a world-renown reputation, just saying "Swarovski". They've earned every high appreciation from the optics community. It sounds expensive. The brand is an authority in the optics world and they have a very prestigious reputation. They use the most expensive parts and materials with the most advanced and innovative technology to make it loved by anyone.
If you're not concerned about budget, then you can trust Swarovski Optiks. You'll get the highest quality with every dollar you spend. There are several models in the market and they range from low to high in price, depending on the scope designs.
With so many options to choose from, it is crucial to know what to look for in scopes like the weight, design, Minute of Angle (MOA), adjustability, water-resistance, reticle design, compatibility, warranty, and price tag.
I've given a detailed review of Swarovski scopes and the buying guide to help you choose the best option. Just get into it.
Best Swarovski Spotting Scope
Best Swarovski Riflescope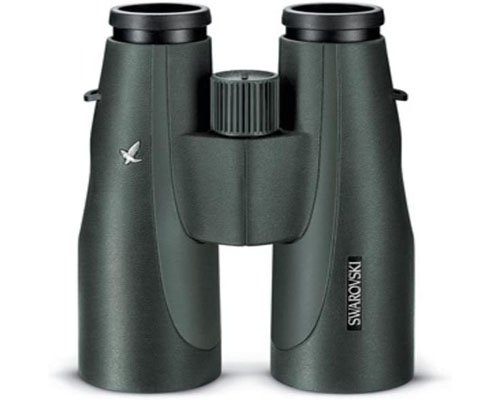 Swarovski Scope Reviews
Swarovski offers plenty of hunting optics and I have categorized them under three headings.
Swarovski Spotting Scopes
Swarovski Binoculars
Swarovski Rifle Scopes
Let's have a look at all three separately.
Swarovski Spotting Scope Reviews
There are some optic brands that are worth giving your loyalty, not for money. So, if you're looking for a spotting scope, then exactly where should you start your search – with Swarovski or others?
Swarovski has come out with new and unique designs in its spotting scopes. It has three series of spotting scopes namely the X-series, S-series, and STR series. All of them are reviewed separately below. If you want a scope for long-distance spotting or low light hours, then Swarovski scopes are the right option for you. So without any confusion, you can put your money on Swarovski scopes. 
They are the big kahuna in the optics world. The quality of Swarovski scopes surpasses all other brands. And, their name packs a ton of weight internationally. The one thing that makes it backward is the price. Yes, they're expensive but really worth the money. 
With more than 30 prestigious awards this company stands as the world's best hunting optic brethren. Further, we also have even more evidence to show why they are the best. The evidence is the innovative features like interchangeable eyepieces, interchangeable modular systems, SwaroVision, and SwaroClean. 
How do we compare Swarovski Spotting Scopes?
At the prices we've seen today, it's really hard to suggest a good quality spotting scope for the hunters who had saved pennies for a long time just to get one of these. But, there is also a winner, and that is the modular X series 65mm scope objective with ATX eyepiece. 
The X-series is very convenient and you can change the objective body according to the lighting, hunting conditions, and other activities in the environment. This makes it the versatile King! Swaro also offers the best quality of optics that no one can provide.
Compared with the other two series, the X-series is a little cheaper. But according to the reticle, STR wins the race. To be frank, I would like to invest in the X series spotting scope instead of a Swaro riflescope.
1. Swarovski ATX Spotting Scope – Best Scope for Long range hunting
Every Swarovski product is outstanding and never loses its benchmark of quality. That's why Swarovski scopes are a hot favorite to everyone, especially for glassers. The Swarovski ATX spotting scope is no exception. It has come out with an angled design and is fully weatherproof. With its innovative precision technology, this spotting scope will never disappoint you wherever you take it.
SwaroClean   
This is quite an interesting feature in Swarovski scopes. It is a non-stick coating that is applied to the lenses to protect them from harsh elements like dust, fog, and mist. It also provides you with an uninterrupted tracking experience.
In particular, if the objective lens gets slightly stained from fingerprints, dirt, or watermarks, then it may be tedious to clean them and so you'll not be able to get a stain-free and clear glass.
But, with the SwaroClean feature in this spotting, they'll come off easily with gentle wipes using a lens cleaning cloth.
Image Quality                       
Well, have you heard anyone complaining about the image quality of Swarovski? Definitely not!
With Swarovski scopes, you can see bright, crystal clear, and aberration-free images. The light transmission rate of the X series is 85-86 percent which is the same as the S series. With all delightful coatings, Swarovski glass delivers perfect, blemish-free images with no compromise in quality.
Other Counterparts
The Swarovski offers two series of spotting scopes namely; the X series and the S series. Both are different from each other. The X series combines the eyepiece and prism into one unit. So the modular eyepiece enables you to fit any objective lenses.
Swarovski offers three interchangeable objective lenses namely; 65mm, 85mm, and 90mm. With the ATX modular eyepiece, you can change the objective lenses of your choice. They come with magnification ranges of 25X, 50X, 60X, respectively.
Eye Relief
This Swarovski spotting scope has listed longer eye relief of 20mm. So you can use it even with wearing glasses. If you want even more eye relief, just twist down the eyecups to make them comfortable.
Further, Swarovski offers dual purposes with their spotting scopes. You can also connect this scope with cameras for photography, using an adapter.
Ergonomics
The ergonomics are also quite impressive. The focusing wheel operates like a charm and is easy to handle. And of course, the unit is built like a tank to protect against the external elements.
2. Swarovski ATS 65 HD spotting scope with Arca Swiss- Best Spotting scope for Deer Hunting
The Swarovski ATS 65 Angled Spotting scope with Arca Swiss is somewhat similar to the ATS 65 HD Spotting scope with Eyepiece. Both are similar in their structure and performance. The main difference is both the scope is the eyepiece.
The previously explained ATS 65 spotting scope has an inbuilt eyepiece, but this spotting scope with Arca Swiss does not have it. But it requires an eyepiece that should be bought separately.
Construction
The Swarovski ATS 65 HD spotting scope has a compact and lightweight design that makes it ideal for birdwatchers who move to several locations. They love minimal weight in a scope. It is built with high-quality aluminum that is durable and can last for several years. It is well built and is protected from scratches or dents.
Objective Lens
It is featured with a 65mm objective lens that allows you to observe objects in razor-sharp detail. It has given a non-stick coating to protect the lens from various elements like fog, debris, dust, and mist. So that you can have your hunting session in any climate. This coating also extends the life span of the lens.
Further, it is also provided with a SwaroClean technology that helps you to clean the stains in an easy manner using a lens cleaning cloth.
Fluoride HD Lenses
An important feature in this Swarovski ATS 65 scope is the HD lenses. These lenses are filled with fluoride that helps in minimizing aberration and delivers high-contrast images with precise outlines.
Rubber Armor
Each Swarovski scope is boasted with rubber armor to protect them against shock and noise. It is also made waterproof that you've never expected. It is submersible up to 13 feet in the water. It is also filled with inert gas to offer fog-proof ability. So you can carry this Swarovski ATS 65 HD spotting scope under any extreme climatic conditions.
Image Quality                    
With Swarovski scopes, you'll get bright, crystal clear, vivid images with no distortion. With pleasant coatings and angled design, Swarovski glass delivers perfect, blemish-free images without compromising in quality.
Ergonomics
The ergonomics is also similar in both models. The focusing wheel is built for an easy operation and is easy to handle.
Overall, this ATS 65 HD spotting scope is built with all necessary things to protect it from external elements.
Swarovski Binocular Reviews
Even in the binocular field, Swarovski Optik is one of those brands. I think we do not need any introduction here. They're an authority and are standing right up there with the most imposing brands in the optics industry such as Leica, Zeiss, etc. Like Swarovski, Zeiss scopes and optics are also mostly recommended for high range game.
If you think that you can't trust a Swaro binocular, then there is no binocular that can satisfy your unending nature of doubt. These guys are the best at what they do and it is reflected in their products.
They offer unique features in their binoculars. They are SwaroBright, SwaroVision, SwaroAim, and SwaroClean. 
All the series of binoculars share at least one Swaro lens feature and the world-renowned Swarovski glasses with a lifetime guarantee for the ultimate protection of your investment.
Comparison of Swarovski Binoculars
Here for comparison, I've picked one model from each series of Swarovski. Most of the Swarovski binoculars crawl around the same price range, between $2300 to $2600. It is very difficult in finding the best one for the hunting adventure.
Well, there is luck for those who are budget-friendly or having only half of this amount to spend. Why did I say this? Because there is a binocular that costs less than $1000 and that is CL Companion Pocket 10×25 binocular. It still has all the features you need in a binocular.
It is easy to use, compact, and can be kept in the pockets after use. So this might be the take-home option today. If you have much more to spend on binoculars, then you're in a whole new class of quality. The expensive bino is very suitable for all serious night hunters and even for those who wear glasses the whole day.
The EL Range 10×42 is a very nice binocular. With its extra dressings and trappings, it is definitely worth every penny you spend on them. For everyone who wants the best of the best, then it's my top recommendation for them. With its SwaroAim technology, it is ready to shoot at max speed in the field like a beast. Also, this EL Range is super easy to use and is an apt one for seasoned hunters.
Highlighting Features in Swarovski Binoculars
As expected Swarovski provides an exceptional optical quality outfitted with SwaroBright, SwaroVision, and SwaroClean features. This makes it on top.
1. Swarovision Technology
SwaroVision technology includes fluoride HD glass, field flattener lenses, and Swarovski patented lens coatings to deliver a unique image quality that is never seen before.
a. Fluoride HD glass
This glass itself contains fluoride crystals to provide a sharper image. It is considered a low dispersion type of glass that reduces chromatic aberration by reducing light dispersion.
b. Field Flattener lenses
Field Flattener lenses are seen only on premium, high-end optics. They are located in the eyepieces of the binocular that prevent image distortion. When focusing on a target at its center, the edge of the object may become out of focus, and vice versa. Field flattener lenses prevent these distortions and bring the entire image to focus in the same plane so that you can have a perfect focus and edge-to-edge clarity.
c. Patented Lens Coatings
The lenses and prism glasses are coated with Swarovski's Swarotop and Swarodur coatings. It's a multi-layered coating with anti-reflective properties. This can prevent glare and unwanted reflections. 
2. SwaroClean
SwaroClean is an external application that allows easier cleaning of dirt, dust, debris, and smudges. Cleaning the lenses will become quite easier with this feature. It reduces the chance of scratches in the coating and the glass. 
1. Swarovski EL 12×50 Binocular- Best for Birding
To me, every Swarovski binocular deserves the first place. They have a good reputation in the market for their excellent glass quality. The only drawback is its price. Despite the prices, Swarovski is highly demanded for its high performance and quality.
One such optic is the EL 12×50 binocular. It is superb in every way. This model is an updated version of the previously popular 8.5×42 binocular.
Construction
EL 12×50 binocular is built with an open bridge design. It has a sleek and slim profile that is fitted with a thin rubber armor same as the old model. It has thumb indents and a very fine texture for comfort and also a non-slip grip.
Weight
Swarovski weighs 29.5 oz and is on the heavier end. It is made of durable magnesium alloy chassis that is corrosion-resistant, robust, and is far superior to aluminum or polycarbonate plastic. A small benefit of this slightly heavier optic is that it has the ability to stand steady in the hands with a high power range of 12X.
Objective Lens
The objective lenses are set deep at 15 mm from the ends of the barrels. As it is kept deep inside, they're more protected from raindrops and dust that try settling on the lenses. It is also protected from sunshade to prevent glare.
2. Swarovski 10×42 EL range binocular- Best Swarovski Binocular for Hunting
This Swarovski EL Range 10X42 binocular has reached its peak with SwaroBright and SwaroAim technologies in providing crystal clear images. This Swarovski rangefinder binocular is a lifetime keeper with super-ranging powers. It is also boasted with a FieldPro package that includes the latest external upgrades and exciting features.
Laser Rangefinder
As I said already, this EL range binocular has a super-ranging power and that is the laser rangefinding feature. In less than a second, you can find the distance of your target to shoot. 
A great benefit with this binocular is that you don't want to carry two optics with this integrated device.
How to use this? There is a button positioned close to the center focus wheel for the easy placement of the index finger to press that.
Great thanks to its ergonomics. It has a sleek design and is very comfortable to use.
Detection Range
This Swarovski Rangefinding binocular can measure as close as 33 yards to a far distance of up to 1500 yards. If you need long-range shooting, then this is the perfect optic for you. It also provides measurements in either yards or meters. First, it measures the distance in meters and then converts it into yards.
Battery
Swaro is provided with a CR2 lithium-ion battery that offers 1000 actuation. So it need not want to be replaced. 
SwaroAim Technology
This binocular is not only a laser rangefinder, it is also an angle compensation laser rangefinder. The angle compensation feature is also coined as SwaroAim by Swarovski. It shows you the corrected distance or angle at which you need to make your shot.
For shooting from an angle, it is provided with a built-in inclinometer. The compensated angle is between -/+ 90 degrees. It gives you the right distance for completely vertical angles.
Personally, I would say, don't use shooting at angles. But, long-distance hunters and bowhunters can make use of this feature. 
Waterproof
Swarovski rangefinding binoculars are completely waterproof and fog proof. It not only resists water, but it also has 13 feet of submersion, which means you can throw this binocular deep into the water for up to 13 feet. You can't get anything better than this.
3. Swarovski Optik 15×56- Best Swarovski Binocular for Long range hunting
This Swarovski SLC 15X56 binocular has HD optics, SwaroClean, and a high 29 twilight factor for ultimate image quality when needed in the dawn and dusk. It offers a high magnification range of 15X and 56 mm objective lenses and a frame with extended depressions for an ergonomic fit.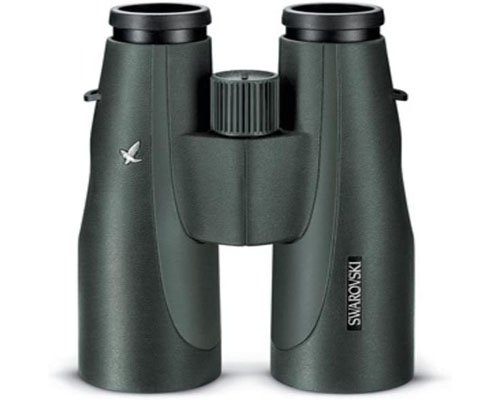 SwaroClean
Swarovski always upgrades their coatings formulas that benefit the hunters. SwaroClean is their special external coating that keeps the binocular lenses non-stick and mess-free. Some of the most common annoying lens debris are fingerprints, watermarks, tree resin, insect repellents, and mud splotches.
Without any protective coating, you can't get rid of these marks. This may end up with heavy damage to the binoculars. But, with this SwaroClean, you can easily clean the lenses to maintain a crystal clear image quality. Simply wipe away the debris with a lens cleaning cloth and you're good to go.
Objective Lenses
This Swarovski SLC binocular is equipped with a heavy objective lens of 56mm. The large size of the lens allows more light than the smaller ones. So that you can view your target more accurately and precisely. 
It is also provided with a 3.7mm exit pupil. It is good enough for most people to view in total darkness. Also, the incredibly high twilight factor of 29 will help give them its stellar night time strength.
HD glass
Another factor that is very important for hunting in the low light field is the quality of glass. This Swarovski Binocular is provided with HD glass that'll sharpen up the picture from edge to edge with all the color resolution that is needed at night.
Extra accessories
Yes, the package comes with some extra accessories along with the binocular. They include the field bag, strap for the field bag, comfort carrying strap, objective and eyepiece cap covers, and a microfiber lens cleaning cloth. These are the standard extras.
Overall, it is an excellent option for night hunting.
Swarovski Rifle Scope Review
When it comes to reviewing Swarovski's rifle scopes for shooting and hunting, I was totally disappointed by the feedback of the zealots on their rifle scopes. Though they're a world-class brand, it seems only a few percent of hunters spend on their riflescopes. But don't get disappointed immediately. It's true that only a few pay for a Swarovski riflescope, but they rate their scopes very well and they love it. 
A very true principle I want to remember is "what you pay for is what you get" and it definitely applies in sporting optics. So you don't want to take the risk of missing your target, paying for the best help you make a precision shot. 
With cutting-edge ballistic technology, super glass quality, and extreme durability, the Z series riflescopes of Swarovski stands first from all their models. They are made light-weight and compact so that it is easy for you to carry anywhere.
Comparison of Swarovski Rifle Scopes
Swarovski brand manufactures all types of rifle scopes that are suitable for the novice hunter to the professional sniper, but the ones that I have given below are some of the fan-favorites. 
If you love Swarovski and want to go a little easier on price, then the Z3 4-12X50 BT L is an excellent scope. It just has all the features in Swaro style. If you're brave enough to spend a little extra, then the Z5 3.5-18X44 P is for you. It values a lot.
Swarovski Optik Z5 3.5-18x44P BT L Riflescope
The Swarovski Z5 3.5-18X44 BT rifle scope has abundant power ranges that enable you to change your scope settings based on the environment you hunt, whether it is a vast, open plain or a wooded forest. The ballistic turret, 4-point coil spring system, side focus, and low profile make it outshine all other scopes.
Though the review numbers are very low online, it has a perfect rating from the few hunters who celebrate this scope. In the future, the rating might change. The Z5 series has been a hit with hunters. All its features give an excellent value for the price.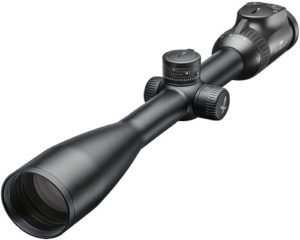 Recoil Proof
The Z5 BT L riflescope is outfitted with a 4-point coil system which is an upgraded version from the single leaf spring system. This 4-point coil system means the rifle scope has four coil springs that will hold the erector tube in a perfect place for a shot. Why does it want to hold the erector tube? This is because the turrets and the reticle will hold zero only if the erector tube is positioned correctly.
This ensures that Swarovski can cover shooting hundreds of rounds with .300 Win Mag or .223 62 grain Remington's from an AR-15, this is not a big deal for it.
Side Focus
The Z5 3.5-18X riflescope is provided with a side focus for parallax correction. This is very much important because it has given a maximum power range of 18X. Here, there is a bonus point in the Z5 scope and that is the 44mm lens. By mounting it lower, you can reduce further parallax issues.
It should also be noted that no other series rifle scopes have the parallax adjustment. But with this model, you are well-practiced to adjust the parallax. 
BRX Reticle
This Z5 riflescope is equipped with a ballistic BRX reticle that offers great accuracy. It is an excellent choice for varmint hunting. The BRX second focal plane reticle has fine crosshairs that are needed to get precise accuracy. 
Ballistic Turret
Swarovski has surprisingly invested in ballistic turret technology. It helps hunters for easy adjustments while making an accurate shot. The upper side of the ballistic turret is a preset option, which you can use to set magnification. The downside turret option is for re-adjusting the range that is set wrong. To me personally, the ballistic turret in the Swarovski Z5 riflescope is pretty, darn cool to use.
What to Look For in Swarovski Scopes before Buying?
In the hunting world, Swarovski is one of the leading manufacturers of scopes. When looking at any Swarovski Scope, you need to know what to look for in a scope. What is the purpose of a rifle scope? Why they are very important? Is lens size the most important aspect for image quality? Here we'll give you the answers to all those questions. Just go through it.
Fixed or Variable
Swarovski has created their rifle scopes in two different forms; fixed power and variable power. This can make a big difference and you have to choose any of the types that suit your needs. But I would recommend you to stick with the variable power scopes.
Because, with fixed power scopes, you will not be able to adjust the strength. It works the same as the binoculars. The power setting also remains the same constantly.
But with a variable power scope, you'll be able to adjust the amount of magnification you need. I always prefer variable scopes. They are the best for those who are going to hunt in a wide assortment of situations.
Magnification
Whether you're in the hunting industry or want to go hunting occasionally, then you have to choose the right rifle scope. It is vital to ensure that the riflescope can provide you with ample magnification.
For hunting, choose a variable power scope that offers a magnification range of 5x to 20x. Or, if you want a fixed power scope, then stick with the magnification of 5x up to 12x.
For tactical situations, you'll need more power. So we recommend you choosing a tactical scope with variable power ranging from 10x to 18x.
Either way, pay close attention to the magnification options to ensure that you're investing in a worthy product. Make sure you keep your rifle safe.
Lens Size
The next parameter is the Lens size. You should also need to pay attention to the lens or tube diameter when buying a rifle scope. Objective lenses are more expensive and any scope with objective lenses provide far better results. They ensure better performance in low-light conditions and also provide a crystal clear image even in the dark.
But with tube diameter?
A rifle scope with a bigger tube diameter lets in more light while the smaller ones stay behind. This ensures the scope with a large tube diameter can be used in any light conditions. So be cautious while choosing.
Turrets and Reticle
When buying a rifle scope, don't forget to look at the turrets and reticles. This is very important to match things with the type of activity that you're going to be involved in. If you're going hunting, then capped turrets and duplex reticles will be helpful for you in the field.
Tactical scopes are a bit different. They mostly feature mil-dot and adjustable turrets. So you can't go wrong in this category. But, you have to choose the best option and that should help you in any situation.
Glass Quality
And finally, spend some time analyzing the glass quality. Check out the glass quality and the materials used in the scope. Nowadays, most glasses are made to be waterproof and fog proof. So, verify whether the lens has the ability to resist water, snow, and fog. Simultaneously, check whether the lens can prevent scratches. So that you're able to hunt at full intensity without any worries. Also, make sure that your rifle scope can last a lifetime.
Final Thoughts
If you're a starter for hunting, then you should definitely surf through the web to find out the best scope for your game. There may be a huge crowd and will make you confuse, what to buy. But don't panic, the above-mentioned scopes and binoculars are the best for hunting, and when it comes to Swaro, you'll have to buy only at once, they will last for several years. Not all these optics are affordable, but they are excellent in performance, said the professional hunters.
Enjoy your next adventure with Swarovski scopes!!