A rifle scope is a telescopic sighting system for a firearm that clearly shows the target clearly by one or more times. Without a right scope, your shots are not gonna be perfect, it decides the success of your hunt. At 1,000 yards, a man-size target will be visible without any additional optical enhancements. In an iron-sighted system, the front sight may obscure the target entirely at half that distance.
A rifle scope suitable for long-range shooting will come up with a larger diameter objective lens than optics designed for close- to medium-range engagements. This is because the diameter of the objective lens determines how much light it collects and transmits.
Ensure the durability of the rifle scope, for instance, use a single-piece machined tube made from lightweight, yet impact-resistant, aluminum — typically 6000 series.
In addition, scratch-resistant lens coatings and recoil testing improve the long-term functionality of your optic under adverse weather and rough handling conditions.
Picking the best rifle scope is a daunting task as it involves a more than just getting the right measurement, scopes are basically made of metal tubes with good lenses.
If we go deep into it, we can know that there are three main categories of rifle scopes target scopes, tactical scopes, and hunting scopes. Each one serves a different purpose.
Rifle scopes are available in various budget as it starts from $100, $200, $300, $500, $1000, or even more, so there are plenty of options available choose wisely. Read the article thoroughly and know deeply about rifle scope.
Quick View : Best Rifle Scopes
10 Best Rifle scopes for Target Shooting & Hunting
1.NightForce NXS Tactical Scope - 5.5-22x56mm- Best High-End Rifle Scope
Nightforce NXS Tactical Scope – 5.5-22x56mm is our Champion product and the reason for choosing at top #1 is due to its efficiency, build quality, intricate ballistic reticle options, the high-quality glass we've tested this scope and concluded as one of the best. It is well suitable for long-range shooting if you're looking for worthy investments without a doubt go for this option. 
Nightforce NXS 5.5-22x56mm models are worth it as it provides a broad magnification range, four inches of eye relief, and 100 MOA elevation travel. This long-range scope allows the snipers to shoot more than 2000 yards accurately. It has a slim profile and thus adapts numerous rifle mounting systems which are quite impressive.
Most buyers have reported that Nightforce advanced optic will provide exact accuracy while shooting the targets even from the longest ranges. However, comparing this optics with top-tier competitors we've found that this Nightforce optics offers a greater compact and a sleeker appearance.
Best rifle scope For Big Game Hunting, Varmint Hunting, Target Shooting, Tactical Use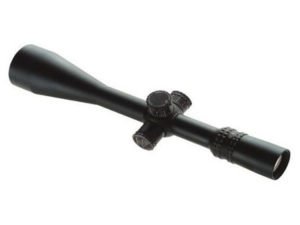 Construction
The NXS is constructed from the highest quality aircraft-grade 6061-T6 aluminum which ensures the longevity of the scope. While we inspect the tube, we've come to know that it is a standard 30-millimeter diameter; NightForce has proven that the metal is two to three times thicker than its competitors.
It is completely coated with a nice matte-black hard-anodized finish just to add a solid look and feel while using it. NXS scopes are mostly designed for military and law enforcement purposes due to their ruggedness, durability, bulletproofness, and what not! These characteristics make it perform as a high-end scope.
Long Range
Nightforce 5.5-22x56mm is the top star among NXS rifle scopes due to its long-range capability, with its 22X magnification this scope is capable of ranging well out to 2000 meters – that's 2187 yards!
The wide internal adjustment ranges, hi-speed turrets, crystal clear glass, and ballistic reticles join altogether to give the perfect long-range shots.
Eyepiece
The eyepiece on the NXS 5.5-22x56mm works like a normal scope but it is well crafted with precision and attention to detail. By rotating the eyepiece the diopter can be adjusted which can be locked safely in a place once your preferred setting is achieved. Serrations are sculpted in the locking ring for better grip while tightening or loosening, these can be seen around the magnification power selector in front of the focus locking ring.
Reticles
Nightforce is a popular-recognized tactical optics brand; the glass-etched feature is impressive. This model comes with an illuminated MOAR reticle with a .250 MOA value per click which is available with the non-illuminated or illuminated option. Another reticle is the MOAR-T which works better for extreme precision at long distances with .0625 MOA lines with an option for center illumination only. The other two reticles are Mil-Dot and Mil-R reticles, also with the illuminated option.
2. Leupold Mark 5HD 5-25X56mm - Best Tactical Rifle Scope
Leupold Mark 5 series scope is one of the best choices for long-range thus you can make the best shots even at 1000 yards and no matter whether it is dawn or dusk at any time the target can be hit effectively.
There are two brand-new scopes in Leupold which are 5-25×56 and 3.6-18×44. The 5-25x 56 scope is the hunter's favorite due to its excellent precision and accuracy which is what we look for in scope, Leupold fulfills it.
The huge 35mm tube is strong, durable, and thick that's why we've ranked it at the top. I've reviewed and used many scopes but Leupold 5HD holds a special place in my list and proves its accuracy in long-range shots.
Best rifle scope for Big Game Hunting, Small Game Hunting, Target Shooting, Tactical Use, Low Light Hunting
Why to buy Leupold 5HD?
The Leupold Mark 5 HD is an ideal choice for the hunters who look for a scope with long-range accuracy; also it has some of the excellent features which are listed below.
Clear glass
A throw lever
Superior low light visibility
FFP reticle options
Variable magnification
Lightest weight for its class
Waterproof, shockproof, fogproof
It is a dual-purpose scope for both hunting and tactical environments; however, its long-range potential and extreme accuracy are the major reasons for producing expected results in combat, military, and law enforcement purposes. It's a high-performing scope even in low light conditions.
3. Vortex Razor HD Gen II 4.5-27x56mm Riflescope - Best for Deer Hunting
Vortex scopes are high-end scopes specially designed for long-range shooting; this brand has expanded the Viper series and added a huge number of scopes for tactical purposes including hunting, and long-range competition shooting.
The Razor Gen II scopes are a great innovation that is built for long-range shots and offer unprecedented accuracy. I've used this scope and found an excellent feature which is the new L-Tec Turret System; it has a built-in locking mechanism to prevent accidental elevation adjustments.
The turrets provide clear markings thus it will be easy to read the elevation and windage adjustments.
Best rifle scope for Long Range Precision Shooting , Hunting
Construction
Razor HD Gen II scopes are constructed of a single solid block of aircraft-grade aluminum, the objective lens is up to 56 mm in diameter so you can get a large area for light to fall, in turn, the image quality will be enhanced.
The lens system is completely based on the Vortex APO (apochromatic) system which uses lenses that are index-matched for color correction throughout the visible spectrum. The appearance gives a robust look and feel as it comes with dark earth anodizing finish. It weighs 48.5 oz. If you're using the vortex scope for the first time you may be worried about the weight first, as it is a long-range precision scope it is a must-have tool in your hands.
Optical Clarity
You need not have any doubts about the clarity because the glass used for the lenses is premium high-density (HD) glass with extremely low dispersion; as a result, you can get the best resolution and color fidelity. The lenses are shielded with Vortex' XRPlus proprietary coatings which deliver outstanding levels of light transmission for optimum brightness. The exterior part of the lens system is also coated with multiple anti-reflective layers.
Most modern scopes use O-rings to prevent moisture, dust, or any other environmental hazards so the penetration into the tube and optical system will be easy. It is weatherproof and purged with Argon gas to prevent fogging throughout a wide range of temperatures. Professional hunters will never miss this long-range scope as it is worth every penny.
Magnification & Parallax knob
Razor HD Gen II 4.5-27x56mm Riflescope comes with a 6x zoom range. While the lowest magnification is 4.5 x, the highest magnification is 27x.
Therefore, it is possible to hit the targets in the short-to-medium range as well as long-range. With 27x the highest magnification, it's easy to hit the target even at 1 mile, 2,000 yards, or even beyond. As the parallax knob comes with yardage markings, shooters can easily correlate to the actual yardage. This scope is constructed with large parallax knobs so the pro-shooters can make the adjustments quite comfortably.
Reticle
One of the best features of Razor HD Gen II scope is it allows the user to choose the reticle from various options as a result they can pick the one that works better for their needs, here are the different reticle options,
EBR-1C (MRAD)
EBR-2C (MOA and MRAD)
EBR-7C (MOA and MRAD)
Horus H59
Horus Tremor3 (MRAD)
If you're a professional shooter looking for a scope with variety of reticle options this will be the best choice. The magnification, zoom range, adjustments are also flawless thus it is the best precision shooting scope.
4. Trijicon TR23 Accupoint 5-20×50 - Best for AR 15
Trijicon is a world-famous brand that is well known for manufacturing the fixed power ACOG battle sight for the military, but they have a wide range of other optics available.
It comes out with extreme clarity and is specially designed for long-range shooters, hunters; the tritium illumination automatically adjusts to the conditions and can be controlled manually as well. The Trijicon TR23 Accupoint 5-20×50 is a best rifle scope for 1000$. You will get what you are paying for.
Trijicon Accu-point 5-20 × 50 rifle scopes is one of the best models of the accupoint series because of its premium design and powerful visualization.
Best rifle scope for Long Range Precision Shooting , Hunting
Construction
The body of Trijicon TR23 AccuPoint 5-20×50 is completely shielded from aircraft-grade aluminum plus the anodized hard coating around the body will protect the scope at any kind of weather conditions.
 It just weighs around 27oz. Most buyers like the premium feel of anodized hard black matte coating also it's 30mm tube plays an important role in providing enough light to see the target clearly.
Optics quality
The Trijicon TR23 5-20×50 has great lenses. Fiber optics and tritium will provide bright illumination so the reticle doesn't need any extra source to illuminate. The brightness of the scope lets you see the target quickly without wasting the time in recognizing it, this scope will perform well in shooting more than 1000 yards.
A fully multi-coated lens provides excellent performance in any lighting condition. The scope has an anti-glare coating so rest assured you are not giving away your position while shooting. On the whole, you won't get tired of looking through the lenses.
Reticle
There are three various options to choose from,
Mil-dot crosshair
BAC triangle post
Standard duplex crosshair
MIL-dot crosshair is one of the easiest crosshairs to get used to, so I'd suggest going with it. The reticle of this scope is based on the second focal plane, so even if you zoom the reticle to max the size remains the same.  Reticle doesn't require the battery to illuminate thanks to the fiber optics and tritium.
Zoom And Turrets
The zoom on Trijicon 5-20×50 has a max of 20x and a minimum of 5x. The objective lens on the scope is 50mm it provides 19.4 feet at 100yards. The zooming is very smooth thanks to the high-quality optics and coatings. The knobs are also pretty simple to use, you can use either caped turrets or exposed ones.
5. Burris Fullfield II 3-9x40mm Riflescope -Best Under $200
Burris is the best brand for manufacturing high-quality scopes, in that line, Fullfield II has three scopes, the Burris Fullfield II 3-9x40mm, the 4.5-14×42, and the 6.5-20×50.
If you are doing long-range target shooting, then these Burris scopes are a good choice. The Burris Fullfield II 3-9×40 rifle scopes are specifically designed very much for a hunting rifle.
Best rifle scope for Big Game Hunting, Target Shooting, Varmint Hunting, Tactical Use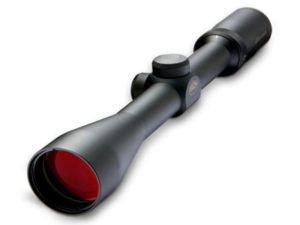 Is It Good? Why?
Burris Fullfield scopes never fail to offer quality within the budget range. The reticle choices like the ballistic plex reticle, regular plex reticle, and the ballistic mil-dot reticle will perform well to bull's eye accuracy and precision at all levels of zoom. You can get good brightness and clarity, and the objective lens diameter is large on each model.
Hi-Lume Coating & Glass
The Fullfield II riflescopes' are designed with high-grade optical glass which provides excellent brightness and clarity, even in no-light situations.
For sure you'll get an image with high clarity, especially Burris Fullfield proprietary Hi-Lume coating is responsible for reducing glare and improving light transmission.
The objective lens diameter goes from 40mm on the 3-9x magnification model to 50mm on the 6.5-20x magnification model.
For all three scopes, the objective is more than enough to allow light. You can get a good light transmission than the high-grade optical glass provides with the Hi-Lume coating.
The glass will give a great optical performance when you need a wide or tight field of view. Burris has designed these Fullfield scopes for more than just one purpose.
Reticle Design
The basic reticle of Burris Fullfield II riflescopes is the plex reticle. It's a simple duplex reticle with no frills.
The ballistic plex reticle has three small, simple lines underneath the center of the reticle also it's not cluttered with other reticles. For compensating wind drift, the ballistic plex reticle is not a great option, in such a case look at the Ballistic Mil-Dot reticle scope.
The Mil-dot reticle has dots on both sides of both axes which compensates for bullet drop and wind without having to take the time to use a knob or two for your guesswork.
Elevation and Windage Adjustments
Elevation and windage adjustments are .25 MOA, the adjustment knobs are shielded to maintain the quality in all conditions. The turrets are specially designed for hunting so the hunters who are ready to go for a big game can use this.
6. Vortex Optics Strike Eagle 1-6x24 Riflescope - Best Under $400
Vortex Optics Strike Eagle 1-6×24 Riflescope offers great performance at an entry-level price point; also it's an ultra-powerful LPVO (Low Powered Variable Optic) due to its feature set, performance, and price.
If you're looking for a fast handling scope for quick target acquisition then choose Vortex because a magnification range of 1-6x will be perfect.
Best rifle scope for Big Game Hunting, Target Shooting, Varmint Hunting, Tactical Use
Design
The one-piece tube of Vortex is constructed from high-quality aircraft-grade aluminum finished in non-glare matte black. It Weighs 18.5 oz, which is mid-range for this scope profile.
The length of the Vortex Strike Eagle is 10.5 inches, which is par for the design, and the 30mm tube mates with the Vortex single-piece cantilever scope mount.
Eye relief is 3.5 inches, the pack is included with a modest eye box, it gets very tight while moving to the highest magnifications.  O-ring sealing and nitrogen purging ensure waterproof and fog proof enclosure. The zoom control is very smooth even first-time users can feel easy to work with it. 
Magnification
The Magnification range is 1 to 6 powers with an objective lens of 24 mm. At 1x, the LPVO will work as a red dot or holographic sight in such a way it gives a reticle to aim the targets in close quarters with no magnification.
6x to 8x magnification will be perfect for ranges between 300 and 600 yards with an AR-15
However, the 1-6x and 1-8x models offer a true 1x zoom, so there's nothing to worry about the clarity in the lowest magnification power because the images will be incredibly crisp and clear.
The magnification ring is stiff right out of the box. It also has a throw lever that lets you quickly adjust the magnification with your thumb.
Glass
The Vortex Strike Eagle 1-6×24 is well-protected by multi-coated lenses which enhance the light transmission with multiple anti-reflective coatings on all air-to-glass surfaces. It is fog proof too. The scope interior is non-glare and free of distracting artifacts. The fast focus ocular seems to be firm but not stiff.
Reticle
Moving over to reticle design, the Strike Eagle riflescopes have glass-etched AR-BDC3 reticles, which provide crisp, sharp reticle designs. The reticle is also completely shielded between two layers of glass for increased durability.
The AR-BDC reticle is designed to accommodate the ballistic performance of 5.56 cartridges fired from an AR-15. The illuminated reticle is coming up with 1 MOA center dot with BDC hash marks for distances up to 650 yards.
The Vortex Strike Eagle 1-6×24 and 1-8×24 models make use of the second focal plane design, which makes the reticle image appear to stay the same size at all the magnification levels.
7. ATN X-Sight 4K Pro Edition 5-20x Smart HD Day/Night Riflescope - Best Night Vision Scope
Are you on the lookout for a high-quality, smart HD Day and Night time hunting scope? In addition with an Ultra HD Sensor? If so, you've come to the right place because we'll be looking at ATN's X-Sight 4K Pro 5-20x models.
ATN 5-20X Riflescope performs great also offers a host of hi-tech benefits for hunters and will perform at any time 24/7.
Best rifle scope for Big Game Hunting, Target Shooting, Varmint Hunting, Tactical Use
Construction
ATN's X-Sight 4K Pro 5-20x scope is constructed from quality aluminum which ensures durability and longevity. Along with the variable magnification of between 5-20x, it is attached with a 30mm tube diameter and a 70mm objective lens diameter.
There are multiple reticle choices to choose from, and the image intensifier color is Green Phosphor.
It weighs in at 2.53 lbs. While remembering the field of view it's clear that at 1000 yards you'll get 240 feet (5 degrees).
In turn, the minimum focus distance and range of detection are 10 meters with a focus range from 10 meters to infinity. This scope is fog proof, shockproof, and water-resistant so the professionals can go for a hunt with the ATN 4K pro at any time. For eye-relief, shooters have been comfortable at 3.54-inches.
HD sensor
ATN 4K Pro 5-20x scope is packed with an ATN M265 4K sensor with a resolution of 3864×2218. There is a combination of four dual processors to provide 600 LP/mm system resolutions for attaining a clear view of the target.
By using the high-end technology you can get a faster transformation and a plethora of color options with high resolution. One of the impressive features of this scope is, the video can be recorded at 120fps.
Moreover, you will get high-quality images of even long-distance objects during hunting.
HD Display
ATN 4K Pro 5-20x scope is in-built with an HD display with 1280×720 resolution. Also, you can view the menu options on the display with a number of items listed. Moreover, it's possible to adjust the gamma, contrast, and brightness as per your requirements.
One-Shot Zero
This specific feature will be very helpful for the fresh hunters, it makes sighting the scope easier. By the way, you can find the target easily without wasting the time. It's not a big deal to use just be in the right position, keep the reticle at the target's center, and go for the shot. The scope will then automatically adjust based on the upcoming shots, in the safest manner.
Advanced features
ATN never fails to surprise its customers with some unique additional features. Let's see what they are,
Smooth zoom function,
Compass,
E-Barometer,
3D Gyroscope, and
Wi-Fi streaming to both Android and iOS devices.
It also has a Recoil-Activated Video function which will perform smoothly and record 10 seconds before and after the shot.
8. Vortex Crossfire II 4-16x50mm AO Riflescope -Best for Varmint Hunting
Vortex Optics riflescopes will never fail to produce extreme durability, high mechanical precision, and superior high-definition optics.
The Crossfire II 4-16×50 AO Riflescope is completely shielded and meticulously designed to make this rifle scope the ideal option for long-range applications.
The Crossfire II 4-16×50 AO Riflescope (Dead-Hold BDC MOA Reticle) won our hearts due to the exceptional image quality thanks to the optical glass.
The 50mm objective lens is the major reason for featuring a BDC reticle that offers shooters highly functional, intuitive, and detailed hold points, yet remains uncluttered for optimal viewing.
Best rifle scope for Big Game Hunting, Target Shooting, Varmint Hunting, Tactical Use
Superior Optics
The lenses are fully multi-coated with anti-reflection coatings for maximum light transmission and minimum glare on all air-to-glass surfaces. It produces sharper images with high color contrast and superior light transmission.
The glass-etched reticle was precision etched in the second focal plane which will provide precise aiming even at long range and low light situations
Dead-Hold BDC Reticle
The Crossfire's Dead-Hold BDC aiming reticle help to eliminate guesswork on holdover and windage corrections. BDC is good for hunting or other types of shooting so you can shoot the targets across very long distances. The Dead-Hold reticle can be used effectively with high-powered rifles, rimfire rifles, black powder rifles, and slug shotguns.
The BDC Reticle is specifically constructed in the second focal plane to increase the shooting range abilities for your Crossfire II Riflescope.
The reticle was hash-marked using MOA-based subtension lines as a reference for bullet-drop as well as bullet drift in windy conditions; the ultra-precision laser etching on the glass reticle is kept to the tightest tolerances possible.
The BDC reticle has a maximum windage adjustment level of 50 MOA and a maximum elevation adjustment level of 50 MOA.
Durable Build
Vortex Optics Riflescope is constructed out of aircraft-grade aluminum, has a tube size diameter of 30mm in a single-piece tube which provides improved accuracy and optical performance. A tough hard-coat anodized exterior combines with exterior coating and protects your scope against bumps, bruises, scratches, oil, and dirt. O-ring seals and Nitrogen gas purging create a waterproof, dustproof, and shockproof body.
Internal Mechanisms
Capped turrets are designed smoothly to provide extreme control for fast and accurate elevation and wind adjustments thanks in part to the integrated locking mechanism that prevents accidental adjustments. An adjustable objective lens provides excellent image focus and parallax removal.
9.Swampfox Arrowhead LPVO 1-10X24 Riflescope - Best for Low Light
Swampfox is an emerging brand in the optics world, in that line Arrowhead is one of their great innovations which comes out with several features including durability, high image clarity, ruggedness. For professional hunters, this would be an ideal choice under $500. All the tactical shooters, hunters, military personnel have given a good grade to this scope due to its ruggedness and accuracy.
The overall design is eye-catchy and attractive, the white markings and murdered-out logos add elegance to the scope. The exterior looks tough and rugged to withstand harsh conditions from shock to water and recoil. Swampfox Arrowhead is one of the best LPVO scopes in the market, so investing in this scope will not go wrong.
Best rifle scope for Tactical Shooters, Hunters, Military Personnel
Construction
Swampfox Arrowhead has a 30mm tube that is made of harder-grade aluminum and sturdy materials, which enhances the robustness and durability of the scope. The best anti-reflection, anti-fog, anti-scratch, and hydrophobic coatings are applied to the lens so the optical quality is excellent.
Its glass uses FMC coating standards. For close-range shots, you need not worry about clarity because there is no edge distortion while holding them.
The physical characteristics of this scope are extremely well done. The elevation and windage turrets fall under two categories pull-to-unlock / push-to-lock. Another surprising feature is that the magnification ring rotates counter-clockwise, from lowest to highest magnification.
This is awesome, because (as a right-handed shooter) the included throw lever doesn't dig into your body when you use a sling and the rifle is resting against your body when the magnification is on 1x.
Reticle
Swampfox Arrowhead LPVO 1-10X24 Riflescope uses BDC red illuminationreticle which is equipped with a center dot, a 20 MOA wide CQB ring at 100 yards. It delivers bullet drops for both 5.56 and .308 Win/7.62 NATO cartridges. It has a second focal plane and the holdovers are highly precise at maximum power 10X. With this reticle, you can get to know about chevrons and stadia hash marks.
 Illumination
It comes with dual-LED emitters and 12 intensity settings so the target will be visible for both low light and bright light reticle visibility and performance. Arrowhead will be compatible with all night vision devices, it comes with night vision low-intensity settings which will give the focus point via a clip-on. Arrowhead excels in a huge variety of real-world shooting situations.
10. SIMMONS TRUPLEX 3-9×40 mm Riflescope -Best Long Range Scope
The Simmons 8-Point Truplex Reticle Riflescope, 3-9x40mm (Matte) is one of the best scopes in the market today as it offers better quality, affordability, and high performance than most riflescopes. If you're in need of a scope that is recoil proof, water, and fog proof, has good eye relief, has coated optics, and has easy-to-use adjustments, don't miss this option as it excels in all the qualities.
Best rifle scope for Big Game Hunting, Varmint Hunting, Target Shooting.
Optics & Lens Cover Caps
This riflescope is coated with Hydroshield Coated lens which ensures that the images are clear no matter the conditions. In addition, the multi-coated optics and optical glass are responsible for producing the images sharper and brighter. Both lenses are covered with indestructible lens cover caps that are connected using a piece of durable elastic. The Matte Black finish gives a perfect finish that is smooth and easy to operate.
True Zero Windage Elevation Adjustment System
At the end of the eyepiece is the True Zero Windage elevation adjustment which ensures that the setting remains zero. A ring will be formed on the eyepiece. At the center of the scope, you can see the click settings that are protected with caps. Each click that you make signifies a ¼ MOA  the fact that you can do multiple positive clicks means that you have more MOA freedom.
Truplex Reticle and Fast Focus
The eyepiece is the key to the functioning of the Simmons 8 Point 3-9×40. The eyepiece has Quick Target Acquisition which means that you can focus on the target without having to make too many settings adjustments. When you look through this riflescope, the Truplex Recticle helps to focus on your target quickly and easily. In general, this is an 8-point riflescope that will satisfy every hunter's needs.
Features To Look For When Buying a Scope
Knowing what to look for in a scope is much important; here is some of the important scope terminology which gives you a basic understanding of the scope terms.
Magnification
Magnification is the most significant feature to look for in scope also it depends on the user's needs; if you're a serious hunter in the woodlands then you've to shoot past 150-200 yards so the magnification should be relevant to that. If you're a competition shooter who loves to hunt in wide-open areas of land then look for a scope with the right magnification to succeed in a hunt. It's good to know the magnification numbers that suit your hunt.
In recent times advances in scope design have given greater zoom ranges so now you can buy a scope from power 2 to 20 which is a great benefit for the hunters who rapidly shoot the prey with the same rifle. Open-country hunters can easily attain benefit from greater magnification.
Objective Lens
We all prefer a brighter scope with a large objective lens right! Alright while purchasing a rifle scope look at how much light is allowed into the scope and then know what will be your field of view. The objective lens will control the light that lets into the scope and the size of the field of view. The field of view as the name implies it just measures how much area you can see at a specific range, if the area is larger the target can be easily spotted.
The next factor of the lens is to allow light into the scope, only a large objective lens is not enough for producing clear images. If the size of the lens gets bigger and too high then it would be tough to achieve proper eye alignment and accuracy. What's the issue in a large objective lens? It tends to be bulky, heavy, and a little bit costly. If you need a scope for a general-purpose then 40mm or 42mm is a preferable choice, meanwhile for hunting 50mm will be too big.
Lens Coatings
If the lens coating is good then the image quality would be awesome no doubt in that, a good coating will make the scope brighter thus you'll get a crispier view without compromising the accuracy. Lens coatings are categorized in four different levels
Coated lens – Here, a single chemical is used to coat the lens
Fully coated lens– The same chemical is used but coated on all the sides including the exterior surface
Multi-coated lens– Different chemicals are used to coat the lens
Fully multi-coated lens– Use the multi-chemical treatment but to all lens surfaces.
Choose the best coating to get a crisp and clear image through the scope. Opting for multicoated glass is a better choice to get the perfect image quality which is what we're looking for. Ensure the quality of coating because some companies use gimmicky multi-coat to cover up the scopes, be smart, and pick the right one.
Reticle
Duplex, BDC, MOA, Mil-Dot?  In the modern hunting world, there are various standardized reticles in which picking the right one will be a daunting process because each has its own merits as well as sometimes being caliber specific. Different scopes use different reticles including a circle, a chevron, a dot, or a series of lines, the one you choose depends on the style of reticles that suits various purposes. There are,
Standard crosshairs – It is just the typical cross design that is uncomplicated with numbers, additional lines, or other strange shapes.
Target crosshairs – Similar to the standard crosshairs but add the circle or dot at the center which makes the aiming easier. This can be found on red dots or low-powered scopes for working in low-light environments.
The bullet drops crosshairs – It uses regular markings to determine bullet drop distance, quite tough to use it yet the result will be amazing.
For average hunters, a duplex reticle is more than enough for achieving the target. If your reticle is fancier the budget will be high so look into it before purchasing.
Eye Relief
Eye relief is the distance the scope's rear lens must be from your eye to view the full, clear image, for instance, if your eye is very close the image gets fuzzy around the edges, if it is far away from the eye the image will be shown as a dot in the center of the lens.
In short, eye relief is a deciding factor that determines where you need to mount your optic on your rifle. For high-powered rifles, it is better to switch on to long eye relief to prevent injuries. If your scope doesn't come with good eye relief, then it could end up with a black eye. Ensure that the eye relief matches your rifle. A moderate to low eye relief will be better for the powerful scopes, choose wisely.
Protection
While buying a scope you've to look at whether the scopes are well-protected to work effectively against shock and weather. These are the two types of protection that are very specific to be available for scope models. Weatherproof scopes will be made of anodized, hard-finish coatings to protect from corrosion and rust. Some of the branded best scopes will be sealed with O-rings and purged with nitrogen gas or argon gas to protect from leaks.
Best Scope for your Needs
We've seen the important terminologies to look in for a scope while buying a riflescope, another significant factor to consider is how you're planning to use your optic. In turn, what do you expect your scope to do?
You've to be clear in choosing the optic; will your most of the targets be long-distance? 100 yards? 200 yards? 300 yards? Or 500 yards? And be sure whether you've to hit the target quickly on fast-moving targets at close range. Each and every movement in the field must be pre-planned; you've to know the mounting capabilities of your rifle too.
How to Mount a Scope?
Mounting a scope properly is the base for straight-shooting, it isn't a big deal to mount by yourself, a little knowledge and the right tools are required to make the process easy. Here are a few steps to keep in mind while mounting a scope
Scope rings act as a medium between your scope and rifle. Rings are available in three heights- low, medium, and high to fit the scopes with varying sizes of the objective lens. The rings must hold your optic during recoil, so here the hero is rings, choose it wisely.
Check whether the rifle is unloaded before mounting your optic. Pull out the magazine and check the chamber to be sure.
Mounting the scope low will produce better results; make sure that the rifle bolts are free to work with at any heights.
Tighten the ring screws; it should hold the scope securely. With split rings there may be screws on both sides, so tighten the screws alternately, so the gaps between the rings will be even. Make use of a scope ring alignment kit to prevent misalignment issues.
Best Brands of Riflescope
Vortex Optics
Vortex Optics is an American manufacturer which has really set its brand in the high-end riflescope market; it's a world-class optics from European optics manufacturers. Most of the Vortex optics is rugged and it is specially designed for shooting applications like bird watching, hunting, wildlife watching, military, law enforcement, outdoor recreational sports, etc. Real-life hunters prefer Vortex brand optics due to its efficiency to make long-distance, ethical, and accurate shots.
Vortex Razor HD, Crossfire II, Strike Eagle, and Viper series scopes are some of the best products which are well known worldwide. Investing in Vortex Optics is a good choice as they offer top-line products with an Unlimited Lifetime Warranty.
Leupold
Most passionate hunters would recommend Leupold optics due to its high quality and powerful tactical scopes. Leupold is actually an American-made optics since 1907 they've been in this field for many years and produced top-tier products for hunting, tactical shooting, law enforcement, etc.
US Army snipers, Navy SEALs, and secret service agents will make use of Leupold Scopes for taking their hunting adventure to next level.
Nightforce Optics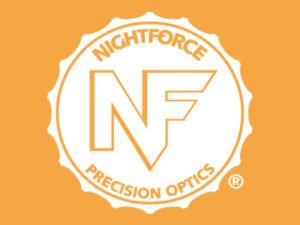 Nightforce has a worldwide reputation due to its high-quality tactical scopes and hunting scopes.
What makes the products of Nightforce unique? Durability, ruggedness, and its solid nature are the reasons for standing out to be the best among huge competitors.
Nightforce scopes are at top due to its optical capability, probably the strongest around, it comes out with the best ergonomics of any scope I've used, and tend to be complex because they're designed for very precise shooting at long distances.
Swarovski Optik
This brand is well known for its high-precision rifle scopes, Swarovski is an Australian manufacturing company that was established in 1953 and started to produce binoculars, scopes, and other optics. They use premium glass for producing all their products which makes it a high-performing rifle in the market.
It's a top brand which is popular among most of the professionals due to its excellent optical ability, it's a must-have tool in your backpack. 
Bushnell
Bushnell is the top manufacturers of monocular, hunting binoculars, rangefinders, and even golf rangefinders.
If you're a passionate hunter looking for the best scope then definitely carry a Bushnell product with you for a successful hunt.
It has been in the field for a century and is considered the best brand by many hunter.
Wrapping Up
When you head out to hunt, your tool or equipment must be strong enough to hold up and do exactly what you expect it to. It doesn't matter if you're shooting a $2,000 rifle if you throw a $20 scope on it. The most powerful rifle scope for deer hunting, is the Vortex Optics Crossfire II Riflescopes, is a good mix of performance and affordability. Best value riflescope for deer hunting is the Simmons 8-Point 3-9x50mm Rifle Scope. We hope that this review will be useful for your next hunt.