The world's No.1 leader of thermal imaging solutions is the FLIR. At the InterDrone Conference held in September, 2017, FLIR unveiled the advanced thermal imaging camera for drones.
FLIR introduces it as " The Ultimate drone thermal imaging solution is here, FLIR Duo Pro R." It is the most powerful tool with advanced features specially developed for professional drone operators and UAV operations. 
Aerial mapping system, dual camera sensor are the new launches to this camera. Here let's get into the detailed review of FLIR Duo Pro R Drone Thermal Camera. But I'm not a professional product tester or reviewer.
For my project based on airborne solutions, I bought FLIR Duo Pro R thermal imaging camera for my drone. I've experienced plenty of benefits with it. I've shared all those things here, just go for it.
FLIR Duo Pro R Drone Thermal Camera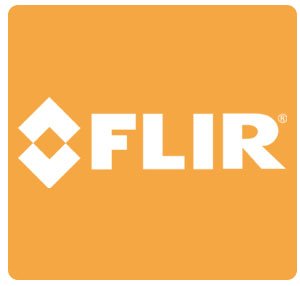 FLIR Duo Pro R is the latest technology drone thermal camera that is highly used for UAV operations. The impressive features enable flawless function to the drone operator.
The inbuilt dual sensor, GPS receiver, IMU, Barometer, Magnetometer, etc provides a clear and detailed image of the scene in a single flight. With the accurate data, it can also produce an aerial mapping.
It provides easy integration with your UAV and delivers a powerful image by combining high-resolution thermal with 4k visual imaging. It also provides video streaming facility and PIP mode for better performance.
Then what's more, as your drone rotates, the FLIR Duo Pro R thermal camera easily captures images and thermal data from the air.
For its high performance FLIR Duo Pro R thermal camera is widely used in many applications like commercial, industrial, and public safety operations.
FLIR Duo Pro R Drone Thermal Camera
Features of FLIR DUO PRO R Drone Thermal Camera
Dual Sensor
This impressive model is featured with both the radiometric thermal sensor and a visible 4k camera. It allows the drone operators to record and capture visible and thermal images in a single flight. 
With the high resolution thermal sensor (of 336×256 or 640×512) and 4k color video camera you can get a detailed thermal imagery of the scene, and can achieve your mission successfully. 
This helps in law enforcement and search and rescue missions with a clear identification of the figure from 75 feet away.
Patented FLIR technology
Moreover, FLIR Duo Pro R is fitted with an MSX Blending Technology that allows the blending of visual and thermal images to create more detailed and visually accurate thermal images. 
With this you can easily switch between the thermal camera and visual camera in flight, and view the output in Picture-in-picture mode. This means, the MSX takes the edges of the visual RGB image and overlays them within the thermal images. This can be used for security applications and also enables you to perform multiple activities. 
Weight
The powerful FLIR Duo Pro R is compact and has an impressive weight of just 84 grams. Transportation becomes easier with this lightweight packaging. Though it is compact, the quality is not compromised in FLIR Duo Pro R. It can bear up the weight of any UAV and is compatible with most gimbal systems. 
When coming to the sensor quality, FLIR Duo Pro R uses Lepton Thermal Sensor that can achieve 2 megapixel with 160×120 resolution. Also the camera offers 5% accuracy at +/- 5 ° C thermal reading and captures color video at 1080p. 
Full Suite Onboard sensors
The full suite of onboard sensors includes GPS Tracking system and Inertial measurement within the camera, along with the temperature and humidity sensors. These sensors make it ideal for geo referencing solutions.
In addition, the thermography technology of this camera expands the use of this tool for inspections such as, solar panel, agriculture, border patrol, public safety, search and rescue operations, etc.
Upgraded Features
The upgraded features such as the Magnetometer, GPS receiver, Barometer, etc of FLIR Duo Pro R provide high precision, accuracy and calibrated measurement of temperature in every pixel to satisfy the demands of thermal drone experts. 
This upgraded quality refers to the  accurate data and improved visibility during non-contact aerial temperature measurements.
Remote Controller 
Real-time remote control functions such as color palette selection, still image capture, start / stop recording, and video streaming are all available with FLIR Duo Pro R powered by PWM (Pulse Width Modulation).
Live Video Outputs
The FLIR Duo Pro R offers two live video output options, they are digital video and analog video. Analog video can be recorded through the 10-pin mini USB connector which is inbuilt within the camera. 
Digital video aids through micro-HDMI connection. Recording long videos is now easier with FLIR Duo Pro R with H.264 compression and the videos are stored in MOV format files to the internal microSD card faster. 
Compatibility
Unlike many dual visible/thermal sensor cameras, FLIR Duo Pro R allows MAVLink integration compatible with MAVLink controllers through UAS mobile app. It is easily configured via bluetooth and lets you access the settings of the camera. The FLIR UAS app is also compatible with android and iOS devices. 
Firmware Updates
The FLIR Duo Pro R drone thermal camera can be updated to the latest features of FLIR easily. The upgradability field extends versatility with its high-end features and is an excellent performer in various applications like commercial industries, research work, marine, public safety, and defense.
Final Words
The FLIR Duo Pro is definitely a great option if you are looking for a high performance thermal imaging camera for a business, survey, mapping, industrial and security applications.
With the built-in sensor package, you are guaranteed to get the best and clearest 3D maps and models. Also, it makes it easy for drone users to capture images and thermal data efficiently even when moving at high speeds.
Most importantly, compared to high-end thermal cameras like the Zenmuse XT2, its size and price make it very open to business enterprise beginners.