Exploring the skies using a telescope will be the most enjoyable and joyful experience for kids and adults too. 
Most of us will just head up and see the glory of the night sky with countless shining stars, moon, etc, but if there is a chance of viewing them all so closer to your vision what will be your reaction? Wondered right! Yes, I too had that feeling while visualizing all those magical sky wonders, galaxies. 
All these will happen only if you pick the right telescope with a bigger aperture, focal length, eyepiece, etc. 
The right tool will train even the new users to explore the night sky. Don't panic if you're a newbie we will guide you in this article. Keep reading. 
We aim to help you select the best telescopes in the market, if this is done then it would be great for viewing massive stars, planets, solar system, etc. 
With the high-quality lens, you can get a detailed view of every planet in the solar system. Among the tons of innovative products, we've shortlisted the "Top 10" get into the review and know more about the telescope.
10 Best Beginner Telescopes for Viewing Planets and Galaxies in 2021
1. Celestron - 70mm Travel Scope
Celestron 70mm Travel scope is one of the best telescopes under $100, beginners may feel easy to get started with this telescope. Do you ever heard of any lightweight telescopes in the market? If not, I'm here to share it, Celestron 70mm is known for its portability (Weighing in at 3.3 lbs). 
With these astonishing feature hikers, campers, trekkers, or any other various activist can be able to carry this telescope on their backpacks like a piece of cake. What's more, to look at in this easy set-up, compact telescope just grab it without delay, if you get this you'll be lucky! 
Optical Design:

Refractor

Aperture:

70mm (2.8″)

Focal Length:

400mm (15.74″)

Focal Ratio:

f/5.7

Focal Length of Eyepiece 1:

20mm (0.78″)

Magnification of Eyepiece 1:

20x

Focal Length of Eyepiece 2:

10mm (0.4″)

Magnification of Eyepiece 2:

40x

Barlow Lens:

Not Included

Finderscope:

5×24
Why We Like it?
For user's convenience, the telescope comes with two eyepieces (20mm and 10mm),  which offer either 20x or 40x magnification, thus the object you view will be crisp and clear no matter whether it's low or high-powered views of celestial objects at night, or, terrestrial ones during the day. 
Also there are some of the additional starter accessories which include a finder scope, an erect image star diagonal, a full-height adjustable tripod, and a backpack. 
The scope performs extremely during the daytime, in my experience, I'd say that this scope is the best because it can focus from very close to infinity. 
My favorite eyepiece is 20mm as it provides a great field of view with a good magnification. What to wait for? Get this telescope soon and share which eyepiece is your's favorite…waiting for your comments.
Celestron is one of the biggest players in the market and has a decent spec too. The fully coated 70mm objective lens allows plenty of light in and there is a 400mm focal length while the setup is very quick and easier. 
Though it's not the high-powered telescope in the world it has the capacity to view the moon, other solar system objects, planets, and star clusters.  When we come for quality assurance there's a surprise waiting for you which is a two-year warranty so you can buy without hassle.  Its package also includes astronomy software programs. 
The tube structure is made of aluminum and has a bracket with ¼-20 threads this will be highly useful for mounting on most camera tripods. The focuser coating is made of plastic thus the weight and cost will be low when compared to other scopes.
Key Takeaway
We don't like to waste the money right! Then Celestron 70mm Portable Travel Scope will be the best choice as it will last longer in terms of quality and convenience. I was surprised by the level of clarity and details in every frame i see through the scope. I bet this scope will not make you low at anytime.
2. Celestron - AstroMaster 70AZ Telescope
"Celestron" the brand is big, it's one of the most trusted brands in telescope manufacturing it stands at the top due to its quality. This telescopes are designed and approved by professionals as well as experienced hobbyists and newbies alike. 
In that list here comes the AstroMaster 70AZ which is most popular among the beginners, doesn't fall under high budget. It's the basic refractor scope with 70mm aperture which can help to view the full solar system. 
Optical Design:

Refractor

Aperture:

70mm (2.76″)

Focal Length:

900mm (35″)

Focal Ratio:

f/13

Focal Length of Eyepiece 1:

20mm (.8″)

Magnification of Eyepiece 1:

45x

Focal Length of Eyepiece 2:

10mm (.4″)

Magnification of Eyepiece 2:

90x
Why We Like It?
The Celestron AstroMaster 70AZ entry level telescope is a "great option for the beginner astronomer" as it provides easy-to-setup features and the perfect detailing when you look through the scope.
When discussing regarding the design of the scope with our experts we've come to know that the design is very simple and there are no hard parts to set up, it is great for kids because they might have a hard time messing it up or breaking it.
How to Set Up?
Setting up the scope doesn't take much time, what you have to do is just pull the optical tube out, fix it with the tripod given and pick an eyepiece. It hardly takes few minutes to finish up. 
On the long tube, the lens is perfectly fitted with a focal length of 900mm, which provides good color clarity thus it eliminates chromatic aberration. 
The Astromaster 70 is holding two powerful kellner eyepiece( 20mm and 10mm) which were surprising many, the magnification ranges are 45x and 90x respectively. There are no downfalls on the eyepieces as it comes with a 1.25" eyepiece size. 
The 70mm refractor can help to view the galaxy, an added benefit is an f/13 focal ratio which is "the best for focusing on the planets and the moon", no need to think of the weight as it comes with lightweight design yet "durability is top-notch". 
This telescope is specially designed for new users as they can operate without any hassle. Using this scope will give a lot of fun and surprises but this is not for the experts in the astronomy field. If you need an affordable yet similar design and power as the popular scope make use of this one.
Key Takeaway
The Celestron AstroMaster LT 70AZ is a highly affordable scope that provides a great support for beginner astronomers, kids, and for the persons who have the hobby of using telescope. If you want a basic telescope with high durability and the ability to watch great views around the galaxy then grab this!
3. Orion SkyQuest XT6 Telescope
The Orion Skyquest XT6 telescope offers a great combination of optical features, mount, versatility which other telescopes just can't. 
It comes from the large aperture and versatile focal ratio that this scope provides. This sleeky scope is capable of producing jaw-dropping images and clear views of the night sky. What's needed than this amazing quality? Just step into the larger world of big aperture reflectors that can be explored effortlessly. 
Aperture:

150 mm (6″)

Camera/Eyepiece Connection:

1.25

Focal Length:

1200 mm

Focal Ratio:

f/8

Highest Magnification:

300x

Light Gathering Power:

459x

Optical Design:

Dobsonian
Why We Like it?
Let's start with the base of the scope, here the base is somewhat bulk and durable, it is designed of wood and there is a large optical tube that boasts a 6″ aperture (the base is very smooth). 
Though the weight is heavy, the versatility of the scope stands a bit higher and set up and a ton of fun. You can just relax and set up the scope without any worries regarding the solid footing, tripods, equatorial alignment, etc. 
The Orion XT6 comes with a single eyepiece, a 25mm Plossl(48x magnification), if you need double power then just add XT6 plus which has a 10mm Plossl(120x magnification) and 2x Barlow, thus making it a decent kit.  
The red dot finder works effectively and gives a closer look at the object you point but a 9×50 finderscope is a vastly better choice for deep-sky observing. 
One of the surprising accessories to discuss is the two caps (i.e the dust cap and the collimation cap) which allow you to use the scope for a long time. The 6" aperture is a very large opening that keeps the dust and other moisture out. By the way, the lens or mirrors will be dust-free while the scope is not in use.
Key Takeaway
Orion XT6 is a great scope for beginners and most users because it's just a simple instrument without any complications to assemble. This is the best budget scope in terms of usability and overall performance, you won't get any negative results in case of picture quality and mounting.
4. Celestron NexStar 130SLT Computerized Telescope
After many hours of research, we've found that Celestron NexStar 130SLT Telescope is an innovative and powerful scope under this budget in the market, to look into the sky deeper you need a computerized telescope one such invention is this one! The Celestron NexStar 130SLT is the latest Newtonian reflector telescope that has the ability to gather enough light to see our solar system and beyond. 
Optical Design:

Newtonian Reflector

Aperture:

130mm (5.12″)

Focal Length of Eyepiece 1:

25mm (0.98″)

Magnification of Eyepiece 1:

26x

Focal Length of Eyepiece 2:

9mm (0.35″)

Focal Length:

650mm (26″)

Focal Ratio:

f/5

Magnification of Eyepiece 2:

72x

Finderscope:

StarPointer red-dot finderscope
Why We Like it?
This telescope is suitable for the casual astronomer who doesn't need perfect features to put down the results, but still, it can deliver surprising views accurately and includes star-finding features that help to show off the galaxy.  
It comes with two Plossl eyepieces, the focal length are 25mm and 9mm which provides two different magnification. With a 25mm eyepiece, it's possible to get 26x magnification, and using 9mm you can get a 72x magnification. If you need an advanced eyepiece then upgrade the system, or just use the Barlow lens as it provides double or triple magnification.  
The telescope is built with a red dot finder that helps to locate the object in the sky. To get the bright red dot just align it with the optical tube so now the red dot is on the object. 
The computerized mount is one of the advanced features of a telescope, with this advancement you need not spend time looking over the objects, just press a button for automatic results. The computerized Alt-Az will help you to capture long-exposure photographs, also the deep Sky Observation with medium-length exposure times are possible.
The optics of Nexstar 130 is amazing, with 130mm of aperture, your telescope can get all possible high amounts of light and produce a solid image. The parabolic mirrors are multi-coated thus it performs well, the images will be crisp, clear and accurately painted as there is very little chromatic aberration. 
Key Takeaway
It is a well-rounded telescope kit that falls under the budget. Do you spend time on researching the best telescope for a beginner? the Celestron NexStar 130 SLT will be the best choice.
5. Gskyer Telescope, 70mm
Are you waiting for an inexpensive yet high-performing telescope? You're in luck, Gskyer AZ70400 is a good quality scope for the price. 
Weight is not a hurdle here, this telescope weighs only 5.7 lbs which is perfect for hiking, camping, or exploring nature both day and night. 
Optical Tube Type:

Refractor;

Focal Length of Eyepiece One:

25mm;

Focal Length of Eyepiece Two:

10mm;

Maximum Theoretical Magnification:

120;

Maximum Useful Magnification:

120;

Optical Coating Technology:

Multi-layer Blue Film;

Field of View:

2°24″";

Magnification Factor of Eyepiece One:

16x;

Magnification Factor of Eyepiece Two:

40x;
Why We Like it?
I bet that you'll not get many impressive specs for this budget rather than Gskyer, it has an aperture of 70mm which will be good enough to produce precise images, this will be suitable for kids too. 
There are two different eyepieces 25 mm (for low magnification, 16x) 10 mm (for high magnification, 40x) with a 3x Barlow lens (gives a magnification of up to 120x thus the image quality will be crystal clear). The overall assembly of the product is pretty much easier for anyone with little to no prior knowledge.  
With the focal length of 400mm you will be able to view the celestial objects easily, also the 70mm aperture gives a focal ration of f/5.7. I'd recommend this telescope for observing a wide view of the sky or the galaxy, milky way, or nebulas. 
The pack is included with a lightweight aluminum tripod which aids portability and the height can be adjusted, so nothing can stop you from exploring!  The presence of a 5×24 finderscope with a mounting bracket and cross-hair lines helps to find the objects in the sky easily. 
This advanced telescope comes with a smartphone adapter and a wireless Bluetooth remote using which you take pictures of the sky at night.
Key Takeaway
The altazimuth mount and slow-motion lever are very helpful for tracking the celestial objects which will be the most surprising factor for beginners. There are so many ways to learn about astronomy but you need an essential tool to know myth and truth, a telescope is a fantastic way to allow even kids to explore the world around them. Just grab this one, don't need to limit yourself to stargazing. 
6. Celestron - PowerSeeker 127EQ Telescope
The Celestron 127 EQ Powerseeker Telescope is one of the best reflector telescopes for beginners, it is well-designed with a 127mm aperture which allows you to see the complete detailings on the moon, Jupiter, Saturn also its rings, and the list goes on. 
As it is designed for astronomical purposes it can also be used for celestial nighttime viewing. This beginner-friendly telescope will not give you a tough task for assembly, it's pretty simple.
Optical Design:

Newtonian Reflector

Aperture:

127mm (5″)

Focal Length:

1000mm (39″)

Focal Ratio:

f/7.87

Focal Length of Eyepiece 1:

20mm (0.79″)

Magnification of Eyepiece 1:

50x

Focal Length of Eyepiece 2:

4mm (0.16″)

Magnification of Eyepiece 2:

250x
This package is pre-installed with a Starry Night astronomy software program with over 10,000 celestial phenomena. While you set the tripod attach the long tube into it, so now nothing can stop or surprise you because you're almost on fire to view the night's mysteries within minutes.
It has a focal length of 1000mm thus giving it a mid-speed focal ratio of f/7.9, with these specifications we've come to know that it's an all-rounder telescope which will be good for the family too. 
The 4mm, 20mm eyepiece, and 5-inch mirror guarantee the magnification is as high as x250, so even the small objects can be viewed clearly. 
I like the 20mm eyepiece as it provides a more useful 50x magnification, additionally if you use 3x Barlow the magnification ranges to 150x.
Key Takeaway
Not only the astronomers even the normal person will have a craze to see the rings of saturn, moon, jupiter, galaxy, then without a wait grab this one! If you don't have thousands of dollars it's not a matter you can get this within a budget.
7. Celestron - NexStar 5SE Telescope
The Celestron Nexstar 5SE telescope is one of the great innovations in recent times as it can showcase larger objects even in small, and simple lenses. 
This beginner-level telescope is the best option for the budget so if you need an advanced scope at an affordable price go for this.
Optical Design:

Schmidt-Cassegrain

Aperture:

125mm (4.92″)

Focal Length:

1250mm (49″)

Focal Ratio:

f/10

Focal Length of Eyepiece 1:

25mm (.98″)

Magnification of Eyepiece 1:

50x

Finderscope:

StarPointer™ red dot finderscope

Star Diagonal:

1.25″ Star Diagonal
Why We Like it?
Nexstar 5SE offers auto-alignment by pressing the remote control button all the actions can be done which will save your energy and time. The scope is small yet sturdy by the way the lightness of the telescope helps you to take it wherever you want.
It's a great solution to stargazers as they will be tired of dragging around larger telescopes who only have a short time to enjoy the night sky.
This computerized telescope has a database of over 40,000 celestial bodies so if you're a newbie don't get panic to find the object, Nexstar's entry-level astronomical telescopes will automatically help to find the object.
It is well-equipped with a 5-inch aperture which helps to view even in low light by the way the best possible images will be obtained.
The focal length is about 25mm with a magnification of 50X with these astonishing features the objects will be clear as it will reduce the blurring effect on the telescope. 1.25″ star diagonal will be worth viewing the stars high in the sky. In addition to that the SkyAlign technology allows beginners to set up the scope quickly and easily by focusing it on three nighttime objects.
There are 19 fiber-optic LED buttons plus 16 characters display which helps the astronomers a lot in the field. The sturdy tripod is highly durable so there will not be any issues while placing the lens.
It's quite easy to set up the scope, all you need to have is a mount, a diagonal, eyepieces, a tripod, or Barlow lens, now you attach them one by one and enjoy the view.
8. Celestron ExploraScope 114AZ
The Celestron Explorascope 114az is one of the best innovations in the market as it combines premium Celestron technology and Accessories with portability, ease of use, design, set up, etc. 
The design perfectly suits the new astronomers' minds thus offering great optics to view even a small object right from Moon, Planets including Saturn/Jupiter, and other fascinating celestial objects.
Optical Design:

Newtonian Reflector

Aperture:

114mm (4.5″)

Focal Length:

1000mm (39.37″)

Focal Ratio:

f/9

Focal Length of Eyepiece 1:

Erect Image 20mm (1.25″)

Magnification of Eyepiece 1:

50x

Focal Length of Eyepiece 2:

Standard 4mm (1.25″)

Magnification of Eyepiece 2:

250x

Finderscope:

StarPointer™ red dot finderscope
The package includes,
20mm eyepiece (50x)

4mm eyepiece (250x)

Red dot finder

Instruction book

Accessory tray

3x Barlow

Software copy of starry night basic
Setting up the scope is not a big deal as it requires just 5 minutes to mount without prior knowledge. The scope is packed up with 2 eyepieces, a 3x Barlow lens to increase the magnifying power of each eyepiece thus the correct image will be produced. The 20mm eyepiece is a mid-magnification eyepiece with a small lens so sometimes there are chances for getting blurry images. 
The illuminated red dot finderscope will point out the object by centering it in your telescope, this can be done effortlessly. The lens is fully coated with glass optics which offers an amazing light-gathering ability. 
Its Alt-Azimuth mount works effectively due to its stability and optical assembly, the presence of slow-motion knobs will point and follow the objects instantly as they move across the sky.
Key Takeaway
I bet that this scope will stand higher for both the day for terrestrial observations and at night for astronomy, it's a great starter scope for a newbie even you can train your kids to view through this telescope. With its relative power, portability, ease of use, and sleek design it covers most of the astronomers.
9. Celestron - PowerSeeker 60AZ Telescope
The PowerSeeker 60AZ is a refractor telescope that is designed with a 60mm aperture and 700mm focal length, it may not disappoint you for observing the objects deeper in the sky. 
Compared to the 50mm model this provides 10mm extra power, also the scope is included with the finderscope, a 3x Barlow lens,  2 eyepieces (20mm, 4mm), and correct image prism, an aluminum tripod with an accessory tray, and the SkyX software.
Optical Design:

Refractor

Aperture:

60mm (2.36″)

Focal Length:

700mm (28″)

Focal Ratio:

f/12

Focal Length of Eyepiece 1:

20mm (0.79″)

Magnification of Eyepiece 1:

35x

Focal Length of Eyepiece 2:

4mm (0.16″)

Magnification of Eyepiece 2:

175x

Finderscope:

5×24

Star Diagonal:

1.25″ Erect Image Diagonal
Why We Like it?
From my experience, I'd recommend this scope for terrestrial viewing as well as star gazing. The aluminum tripod is well-known for its stability as it fits stronger on the flat surface which is important to take into consideration while moving out for exploring. You can even place it in your home backyard and check, the stability will not be an issue in any case. 
Thanks for the 20mm eyepiece as it provides 35x power which is more than enough for casual viewers, for this cost you will get only the limited benefits, if you're ready to afford high then get a high-quality eyepiece for better image quality. 
The fully glass coated optics will guarantee the terrestrial and star night images, you can clearly view the moon, Jupiter, planets of the solar system, and other objects in the night sky. An additional benefit is a mount that allows slow-motion control for smooth tracking.
When research is done we've come to know that Celestron 60AZ Telescope is a great choice for Lunar observation. The long tube of the scope will enhance the color accuracy thus the detailings can be viewed clearly.
Key Takeaway
A young and active astronomer who is willing to explore the moon and the galaxy will undoubtedly enjoy this durable telescope. At this affordable price range, the optics offers an excellent lunar view and a good planetary view.
10. Orion StarBlast 4.5 Astro Reflector Telescope
It is one of the affordable reflectors which points out the celestial objects easily and the optical components are made of high-quality materials, without a doubt astronomers can spend money on this scope as it will showcase the objects in the solar system deeper. This is an ideal option for beginners too. 
Optical design:

    Reflector

Optical diameter:

    114mm

Focal length: 

  450mm

Focal ratio:

   f/4.0

Optics type:

 Parabolic

Magnification with included eyepieces:

26x, 75x

Lowest useful magnification:

  16x

Highest useful magnification: 

228x
It features a large 4.5″ aperture which allows plenty of light for viewing the showpiece objects in the sky, if the large aperture is combined with the very short focal length then you may get a fast telescope.
One of the interesting specs of this scope is the eyepiece as it is capable of providing great optical quality and fragile plastic housing. There are two extreme quality eyepieces 10mm and 25mm eyepieces respectively that offer sharp detailed images.
Magnification ranges between 20x and 50x, the scope works effectively at lower magnification, if needed add a 2x Barlow lens to increase the view level. You can easily view the planets and the moon with this scope, due to the advancements in the field of view the solar system comes into your eyes.
No need to worry about the mount as it is easy to set up. Just level the tripod and attach the optical tube to it, now you're ready to explore.
Key Takeaway
The Orion StarBlast II 4.5 is the best telescope for beginners on a budget because it offers quality optics. This powerful scope helps to view the extraordinary objects in the night sky clearly.
What you need to Know?
Before heading into the telescope purchase you need to know some factors let's see what are they, first know its types, working, and usage methods. This guide will help you to go for the right option, most of us would have seen the planets, moon, the sky in the animation, or other 3D effects, but can you imagine by viewing through a telescope oh!! can't express it!
With the telescope, it's possible to explore the solar system, moon, galaxy, skies, and what not! This could be one of the great fascinating experience for both adults and kids, some may find hard to pick the right scopes from the tons of collections and doesn't know which will bring the moon, stars, and planets very closer.
What is the purpose or working of the Telescope?
Telescopes are the best investment for viewing the objects which we've seen in the newspaper or in computer animation if you just head up and see the moon what will be visible to you? Only the small white circle right! But if you love to explore and see each and every detail of the sky, moon, planets, or galaxy it's possible with the help of a telescope. How does it happen with this equipment? The telescope collects the light thus you can see the finer objects in the night sky, it showcases even the invisible objects.
Types of Telescope
The best telescope for beginners falls under two main categories
I'm here to explain the major differences between those two. Let's get started.
The Refractor telescopes are known to be the "traditional telescope" it has a large lens on the front side which is responsible for collecting the maximum amount of light from the object.
Without frequent maintenance works, you can use this scope, in old days refractors is completely controlled by manpower but now it comes with battery-operated button controls too. These types of telescopes are sturdy and compact, yet can be used by anyone with no prior of knowledge
The next comes "Reflector" as the name implies it reflects the light from the object, it uses the mirror to bounce back to another mirror for a better view (i.e in case of low-light conditions this will be very helpful for viewing the object). 
Light passes through the open space and points to the sky, with a mirror you can see the objects very closer. Additional accessories are not significant like a long tube because the mirror itself performs well thus the user will get a good focal length.
The third type is Compound Telescope which is not much familiar as the above types. Using this scope is not a big deal just take two mirrors one in the front and the other in the back to get supreme quality images, it works better for close objects.
What to Look For When Buying The Best Telescope
If you're confident in choosing the best telescope for adult beginners, go ahead. Still, if you're unsure of picking the right one don't worry guys! Our guide will help in such a case. Now let's see what factors a telescope "must-have".
-Aperture
The basic factor to look into the best astronomical telescope for beginners is the Aperture, it generally represents the diameter of the lens or mirror in the scope. Without inspecting this component you can't buy the scope, it determines how much you would be able to view the object closer, if the aperture is bigger better results will be produced.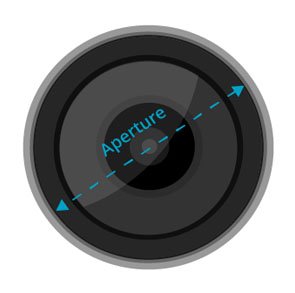 What's the secret behind the bigger aperture? Very simple, it allows more light to travel into the eyepiece thus the images will be crystal clear even in low light conditions. It's always good to opt for a larger aperture scope whether you're a newbie or an experienced guy that's not a matter get the best one!
– Focal Length
So, next, we are heading into the focal length can you guess what will be the use of this component? If you've got any idea plume yourself! It's nothing but the distance from the telescope's focal point to the mirror. If you buy the scope with big focal length then the objects will look too bigger.
– Magnification
Magnification is also one of the factors to consider, the power of magnifying the objects is based on the eyepiece and focal length. In today's world lot of telescopes are built with two eyepieces, one for lower and the other for higher magnification.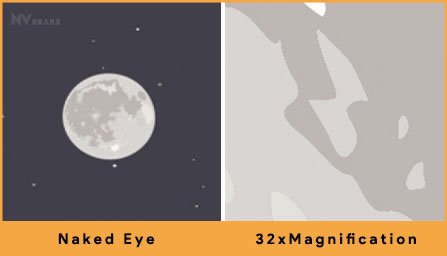 High magnification is very crucial to look into, so even if you have a low aperture scope the high magnification range will perform good. 
– Eyepieces
A high-quality telescope eyepiece will do good to you at any time, so don't hesitate to invest in the one. If the aperture is fine yet the eyepieces are not up to the mark then the result will not be fair. Look into the eyepiece spec and confirm your purchase as it plays a key role in the performance of viewing the objects.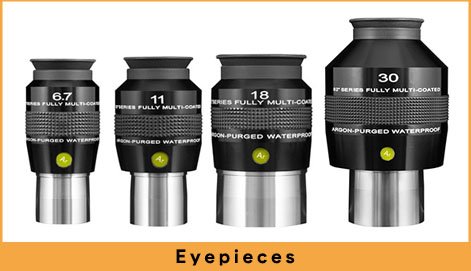 -Accessories
Today's modern innovations in the telescopes are included with a carry case, tripod, software, accessory tray. Out of these, the adjustable tripod is the best one as it allows the user to fix flat on any surface, even kids can view the objects through this feature.
-Size
The size of the telescope matters a lot! Now the scopes are available in different sizes, telescope size is equal to the aperture size. If the size is too small it's equal to the aperture size of 4 inches, between 4 and 10 then it's a normal telescope, higher than 10 inches means it's a large telescope. 
-Electronic Controls
In this modern era, we can see advancements in every field, likewise, the telescope can be controlled electronically with a single click of buttons. Many years back the control was done manually. Electronic controls help to auto-focus which in turn adapts easily to even the low-light environments. 
-Optical Design
Telescopes are available in various formats namely reflectors, refractors, and compound telescopes. Pick the one that suits your astronomical ideas, the refractors will work best for experienced astronomers as it may help them to view the galaxy, moon stars in the night sky, and what not! For beginners, this will not be a great choice.
-Mount
Nowadays computerized model scopes are also available as it works effectively in tracking the movement of the sky. For a newbie or if you love to enjoy only the visuals a sturdy altazimuth or Dobsonian mount will be the best. One remarkable benefit of a computerized mount is it will adjust the focus automatically over the subject, no matter how far it is.
Wrapping Up
If you're a beginner to astronomy and stargazing then hopefully this article will guide you in all possible ways. Without the right tool, nothing is possible so before heading out for exploring learn about the telescope, its working, benefits, and so on. By reading our buying guide you may get a clear idea, enjoy your life. Happy Stargazing, Folks!